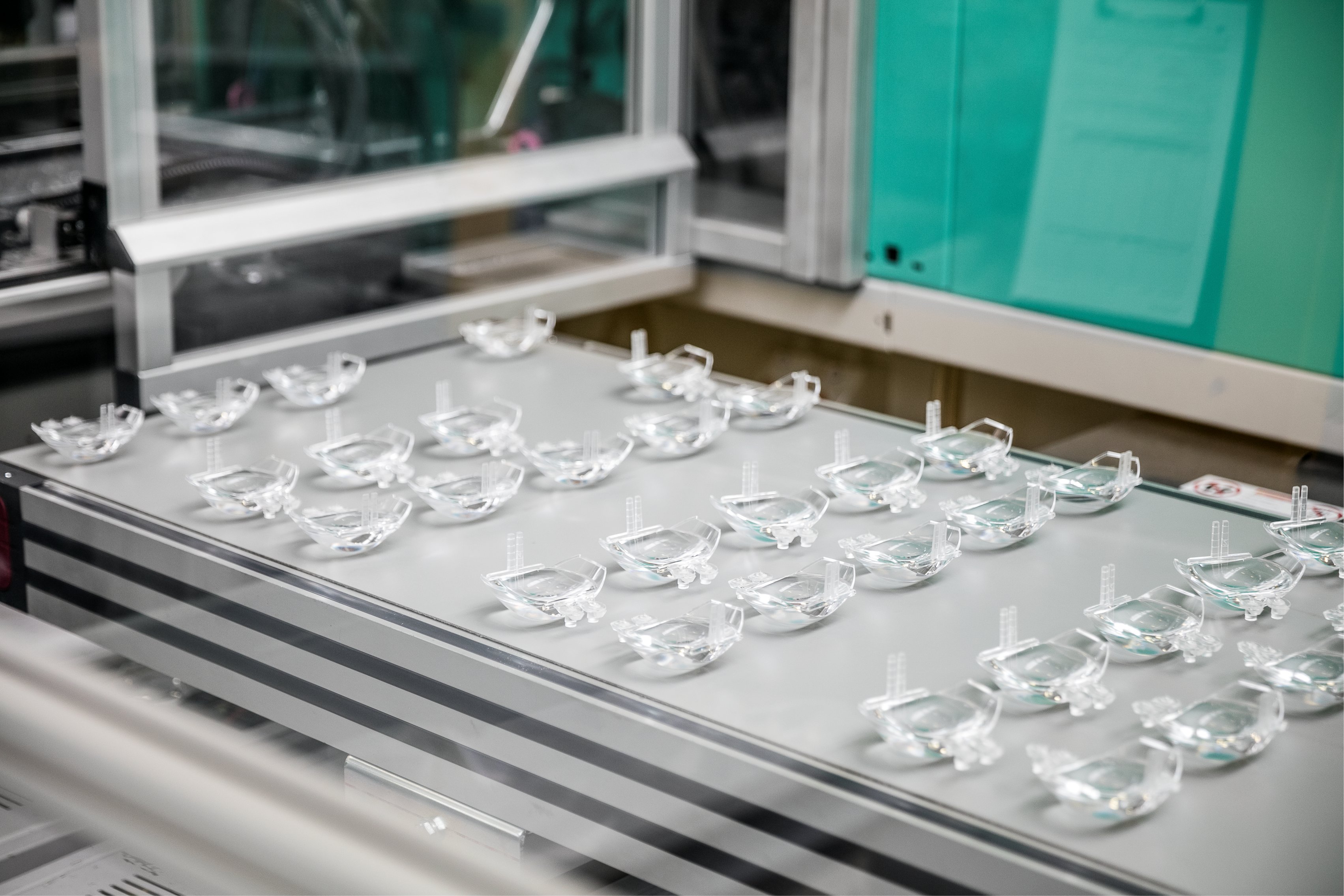 Manufacturing of highly advanced visual and technical parts by injection moulding.
Our specialisation are the multi-component moulds and tools for production of thick-walled optical components. Optical fibres, lenses and thick-walled optical components are an integral part of our product portfolio for the automotive industry.
The company provides comprehensive solutions from the development and fabrication of the structure to the actual production of a tool, including polishing. We also do assembly, pad printing and painting.
The flexibility of production, qualified employees, modern technology and development are key to company's expansion to the world. Our products are supplied to the automotive industry, electrical industry and home appliances manufacturers.
The major customers of the company are Varroc Excellence, Automotive Lighting, Hella, Koito, Witte Automotive, SEV Litovel, HANON Systems, Plakor and Remoska.
The components manufactured by IPG plasty can be found in the vehicles made by Škoda, Nissan, Range Rover, Ford, BMW, Jaguar, Mercedes, Audi, Toyota, Suzuki, Volvo or Citroen.
Turnover in millions of CZK last year